Welcome to Knight Run Wiki!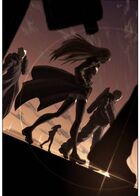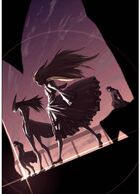 Who would reign supreme: Humans or Beasts?


the fan-based wiki that anyone can edit
we have made 9,181 edits on 336 articles,
with 1,364 files stored

Knight Run (나이트런) is a Korean webtoon authored by Sungmin Kim (김성민; Kim Sungmin) and published on Naver.
Official translations are available at LINE Webtoon.
This wiki is dedicated to documenting all relevant information on Knight Run and in connecting its fans into one community.
Please help by contributing more content to our article pages. Thank you very much and enjoy browsing!
---
---
Featured Article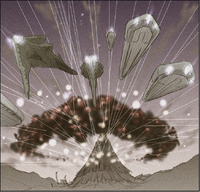 Main article: Battle of Void
The Battle of Void is the first human vs beast military confrontation that readers of Knight Run would get to see. It was a huge battle between Queen D-38 against the combined forces of AE and Knight Order. Despite humanity ultimately winning the battle, it nearly ended in complete disaster as the initial AE-Knight Order forces on the ground did not expect the appearance of single digit high rank beasts, including an EX-Type Zero.
News and Announcements
No More Official Translations
LINE Webtoons canceled further translations of Knight Run past Another Episode-2 due to "lack of interest/views on the series". Please help in the petition to resume translations by rating the series highly on LINE, liking each chapter, and sharing the series to potential readers. Thank you!

Problems With Mobile Browsing
Some pages would display messed-up formatting or completely render sections unreadable when viewed from mobile devices. While we attempt to correct this, it would be best to explore the wiki through desktops/laptops. We apologize for any inconvenience and hope for your kind understanding. Please message an admin to flag problematic pages.
Confused On How The Plot Progresses?
Knight Run has a deep narrative that explores a lot of sub-plots to present the whole story from every angle. It is best recommended to binge-read an entire episode volume at a slow pace so that you can digest and appreciate the series more. When you need to reference something, just check here in the wiki or post a discussion/question. Happy reading!
General Reminders
Always sign-in to your user account before contributing. A registered account is not required to browse or make edits but it would be better to have one. If you do not have an account yet, go register now.
Please check our internal policies and guidelines to know about the rules in this wiki.
Keep an eye out for polls, events, and nominations for featured article/image. We usually solicit comments and suggestions from our readers as posted in the news page, blogs, or Discussions.
Some pages are protected/locked from being edited by unauthorized users. To gain editing access, please message the wiki admins.
If you have any questions, just ask from the comments section under each article, or by posting at the blogs/Discussions, or by directly contacting the admins.
Publication and Links
---
Main story
Side stories
Official reading sources
Other references
---
Latest Chapter
Featured Image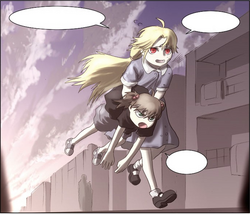 Pray carrying Anne away from trouble
KAKAO

Foxtoon

Ridi

KakaoPage

Lezhin

Naver

---